IMSC Deputy Director honored by Optical Society of America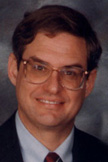 IMSC Deputy Director Alexander (Sandy) A. Sawchuk, professor of electrical engineering, has been named the recipient of the 2004 Distinguished Service Award of the Optical Society of America (OSA) and will receive the award at theSociety's annual meeting in October.
The award recognizes Prof. Sawchuk for his dedicated efforts on behalf of OSA, including vital contributions to publications, meetings, international relations and general governance.
Prof. Sawchuk's participation in OSA has included chairing the Society's Objectives and Policy Committee and Technical Council, as well as serving as a publications editor and chair or member of various other committees. Presently, he is a member of both the OSA Board of Directors and the OSA Foundation Board.